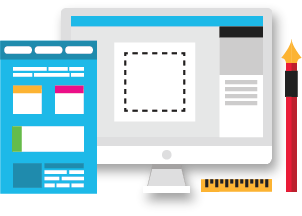 Loads of Design Options
Total Design Control
Browse hundreds of designs, create your own and save your own library of themes to use throughout the year. From simple two-color minimalist designs to graphic-laden masterpieces. Freewebstore accommodates them all.
Design Features
Mobile Ready
All of our designs are mobile and tablet ready and will work on any device.
Auto GFX
Graphics are automatically added to new, sale or popular products to increase product visibility.
Image Editor
Use our online image editor to touch up product images or create your sales banners.
Slideshow
Create stunning high-res slideshows for your store homepage and link to products/ sales.
Switch Designs
Fancy a change? Switch to our latest and greatest designs at the click of a button.
Theme Editor
Have complete control over the look and feel of your store design with our powerful and easy-to-use Theme Editor.
Google Maps
Add stunning Google Maps to your store pages to help users find you. Directions & Street View enabled.
New Designs
Freewebstore designs are launched all the time to keep up with the latest trends and technological advances.
Instagram Galleries
Add your Instagram gallery to your store for that extra wow factor. Invite shoppers to contribute bought products.
Social Media
Connect your store to all of your social media channels with Social Media Icons embedded into every page.
Create Pages
Add your own pages to your store to provide more content for your shoppers and the search engines. Content is king!
Logos & Banners
Ensure your brand sparkles by adding your own logo. Add promotional banners to your store to help promote your special offers.
Design Library
Save seasonal themes for your store in your very own design library.
"If you can't work out how to use the Freewebstore control panel I don't think you should own a computer!"
Easy Store Management
Age Verification
If you sell goods deemed unsuitable for children then you can simply activate our easy age verification feature. This will fulfil your legal obligations and ensure your store is only visited by appropriately-aged customers.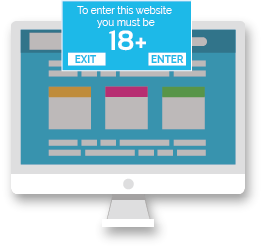 Management Features
Easy as 1-2-3
Freewebstore has been built from the ground up to be as easy as possible. The stores are feature packed and managing them is as easy as 1-2-3!
Low Stock Alerts
Create alerts to yourself to re-order popular products when they reach a certain stock level. Never run out of stock again!
Live Cart Activity
Watch window shoppers become valued customers in real-time. Identify potential conversion issues and new customer pathways to help maximise profits!
View Feature
Related Products
Two products that are regularly bought together can be linked visually for the shopper. Proven sales technique to boost your bottom line.
Instant Updates
You have real-time control over your store. Stay ahead of the game and react quickly to changing shopper trends or market forces.
Automatic Stock
Stock is managed for you. Simply tell us how much stock you have and we take care of the rest.
Warehouse Picklists
Print off a list for your warehouse operatives to pick out stock ready for your orders to be shipped.
Staff Accounts
Staff Accounts allow you to give access to your control panel to other people via their own email addresses based on permissions set by you.
Access anywhere
You can access and manage your store from anywhere in the world. All you need is internet access!
Re-stock reminders
Shoppers can ask to be notified when a popular product comes back into stock. Maximise sales even when the item is out of stock
Product Images
Increase sales and product desirability by adding lots of product images. Sales conversions are higher with more images of the product
Bulk Buying
Offering shoppers a discount for buying in bulk is another proven successful sales technique. This is supported on Freewebstore by default.
Product Options
Most products can come in different shapes, sizes and colors. Add these options to your products, each can have their own image and cost too!
Imports/ Exports
Moving data in and out of your store is simple. Whether you are importing products, exporting orders or importing new images, we have it covered.
Product Groups
Some inventories can get large, so we let you create groups of products to make managing them easier. Apply changes to groups of products to save time.
Product SEO
You have full control over your store search engine optimization. So you can optimize individual products as you see fit. Or let the system do it for you automatically!
Age Verification
Keeps minors out of your store and comply with any legal obligations by enabling our age verification feature. You can customize this as you see fit.
Vacation Mode
Going on vacation? Lucky you! Put your store into vacation mode to let your regular shoppers know. They will see a friendly message whilst you relax.
PDF Invoicing
Invoices are automatically generated and dispatched to your customers in the industry standard PDF format. Customize these invoices with your own branding.
Order Emails
Shoppers automatically receive customized order confirmation emails when they place an order on your store. These can also be customized with a personal message.
Order Dispatch
You can send dispatch emails to your shoppers as and when you process their order. This helps keep the shopper happy as they know the goods are on their way.
Order Tracking
If you use a courier to ship your orders to your shoppers then you can attach tracking numbers to your orders. The shopper can then track the goods right to their door.
No software to install
The stores are completely browser-based, so there is no fiddly software to install, update or learn.
Additional Categories
You can post your products to multiple categories, so no matter how the shopper decides to browse you can make sure they find what they want.
Customizable Invoices
Choose from a range of invoice layouts and customize them further with your own colors, logo and content. A professional PDF invoice will be automatically created for each order.
Special Offers
Running offers is an important part of a successful store. Create offers with a couple of clicks and watch your sales rocket.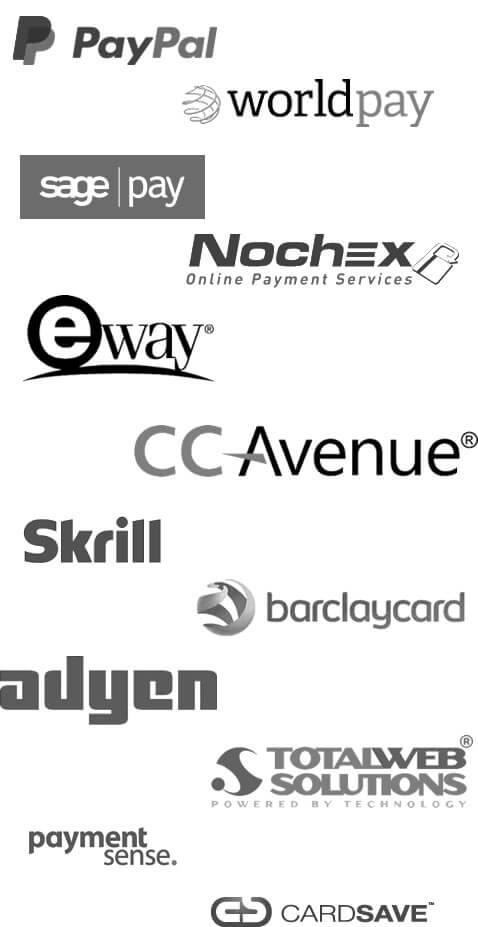 Cart Features
SSL 256bit Secured
Your shoppers will feel safe and secure with our industry standard SHA256 encryption.
Side by Side Checkout
Keep your conversions high with our simple checkout experience. No lengthy forms here!
Flexible Shipping Rules
Take the headache out of shopping with our flexible rule system. Just set your limits and a cost for shipping and away you go!
All major Cards
No matter how your customer wants to pay, we can accommodate! Our extensive checkout options cater for everyone.
Ajax Add to Cart
Allow customers to add products to their carts quickly and conveniently, without navigating them away from your product pages.
45+ Gateways
Supporting over 45 different merchant providers, whatever your needs, we're integrated with a checkout that can provide.
View Gateways
Currency Converter
No matter where your customers are based, our convenient converter will show products in their local currency making them feel right at home.
Live Shipping Rates
Allow your customers to choose shipping rates from realtime prices by providers such as Royal Mail, DPD and USPS. No account required!
Shipping Labels
Generate shipping labels from within the control panel for couriers such as DPD, Royal Mail and USPS. No account required!
Checkout Forms
Need to collect extra information from your customers such as product personalisation details? No problem, Checkout Forms have got you covered!
Offline Payments
Add offline payments such as: Cash on Delivery, Pay by Check, Bank Transfers, Invoice Payment, Credit Account and more.
Buy Now, Pay Later
Allow your customers to buy your product and pay for it later with integrations such as Klarna, AfterPay, ClearPay, and PayPal Pay in 3
Tipping
Allow your customers to tip from 3 pre-defined tip percentages or add their own custom tip value.
View Feature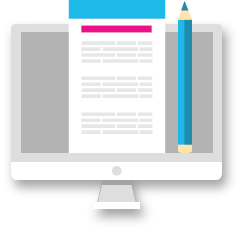 Boost SEO Ranking
Store Blog
Write and publish an unlimited number of blog articles for your store. Allowing you to keep the content on your store fresh, informative and engaging for your shoppers.
Never lose a sale
Abandoned Carts
Increase sales by contacting those customers who got away. We will give you access to your abandoned carts. You will be able to see full customer details and the contents of their basket. Use this data to claw back valuable lost sales.
View Feature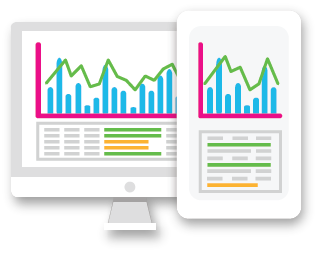 Marketing Features
Product Search
Be sure your customers find exactly what they are looking for with our powerful product search algorithm.
Store Blogs
Publish your own store blogs to boost your SEO ranking and increase your shopper engagement.
Domains (Multiple)
Whether you are bringing your own or want to purchase a brand new one, attaching a domain name to your store is child's play.
Abandoned Cart Data
Increase sales by contacting those customers who got away. Use abandoned cart data to claw back lost sales.
View Feature
Instagram Shops
Add your products to the most popular website in the world by creating a FREE Instagram Shop!
Facebook Shops
Add your products to the most popular website in the world by creating a FREE Facebook Shop!
Facebook Pixel
An important tool to have at your disposal. The perfect companion for your Facebook Shop.
Language Packs
Reach into the global market by adding multiple languages to your store.
Notification Bar
The notification bar app is a great way to display upcoming events and sales to your store visitors.
Product Reviews
Let everyone know how fantastic your products are by collecting reviews to help promote popular products.
User Feedback
Collect details where your customers heard about your store. Use the gathered information to identify where to market your store.
Google Shopping
Upload your products onto the popular Google Shopping platform with ease.
Newsletters
Create a mailing list by collecting the details of people interested in receiving promotional newsletters.
Discount Codes
Generate more sales by using our powerful Coupons feature. Generate codes that can be redeemed on your store.
QR Codes
Generate QR codes. This is a great way to market your online store within your physical store, at events, in your order packaging, and more.
Messaging
Keep your customer in the loop by using our fantastic messaging system to send and reply to your customers emails.
Amazon Ads
Create Amazon product Ads to generate sales on one of the world's biggest marketplaces.
B
Bing Ads
Submit your products to the second largest search engine in the US.
CZ
Choozen
List your products on the popular price comparison site Choozen.
C!
Ciao!
Reach an audience of 30 million monthly unique visitors by adding your products to this comparison site.
DY
dooyoo
List your products on the social shopping website dooyoo.
LG
LeGuide
List your products on France's most popular price comparison site.
PG
PriceGrabber
Upload your products to the price comparison site PriceGrabber.
SM
Shopmania
Upload your products to the price comparison system and shopping portal ShopMania.
S
Shopping.com
Shopping.com is a price comparison service operating all over the world. Upload your products to their site.
SD
ShoppyDoo
Upload your eCommerce inventory to this popular Italian and Spanish price comparison site.
SZ
Shopzilla
Upload your product range to this busy price comparison site.
TF
The Find
Upload your products to The Find, a directory shopping search engine, targeting lifestyle products.
TW
Twenga
Join over 200,000 online shops who upload their products to Twenga.
"I dont think I have EVER had such a pleasant experience as I have with you all at freewebstore.com"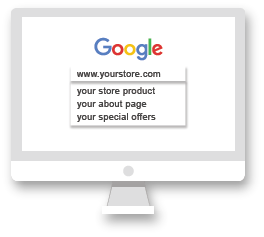 Website Optimization
Google Ready
How did we ever survive before Google? Everybody "Googles" everything these days! So we make sure your store is prepped and fully aligned with all of Google's services and products.
We make sure it's set up correctly and we submit your store and its data to the world's largest search engine. This ensures that you can start attracting traffic and sales from day one!
SEO Features
Facebook
We make it easy for you to post important and exciting news about your store to the worlds busiest social media website. Sales will follow.
Twitter
Tweet about new products and sales promotions to your Twitter followers. Generate Twitter sales at the click of a button.
Google +
Drum up sales and keep your Google circles updated with all the latest and greatest news about your store.
Instagram
Easily add your Instagram gallery to your store. This can be used to promote products and showcase customer purchases.
Google Ready
Your store is built from the ground up to be aligned with the world's largest search engine.
Webmaster Tools
Link your Google Webmaster account to your store to get feedback from Google on how your store is performing.
Free Google Sitemap
Each store comes with a free automatic site map for use with Google. The sitemap keeps track of changes automatically.
Conversion Tracking
Google's order conversion tracking service is supported by default by all of our stores. Simply add your tracking code.
"We love our website, we get loads of business from it!"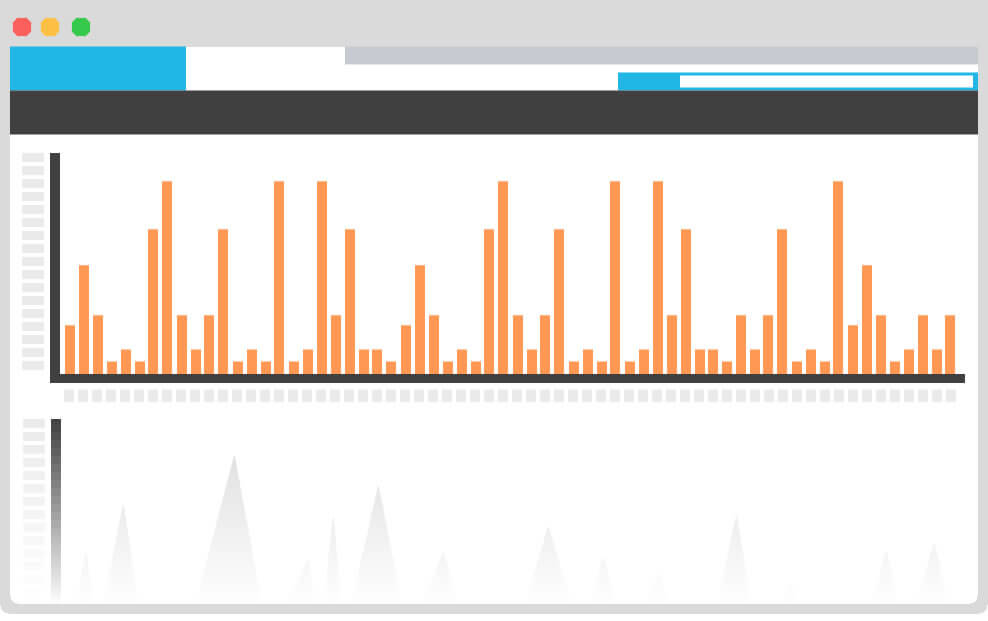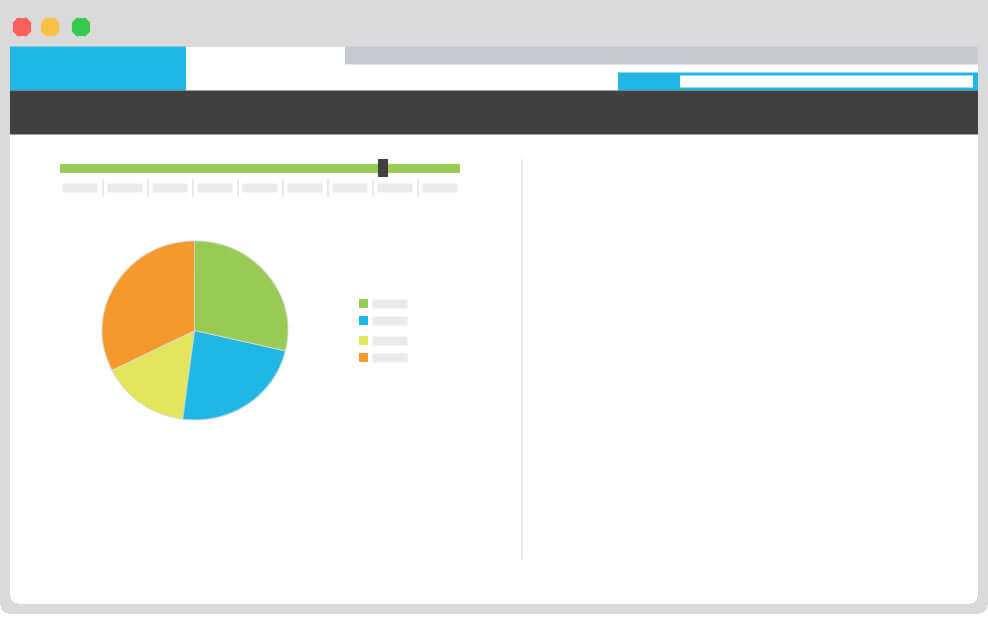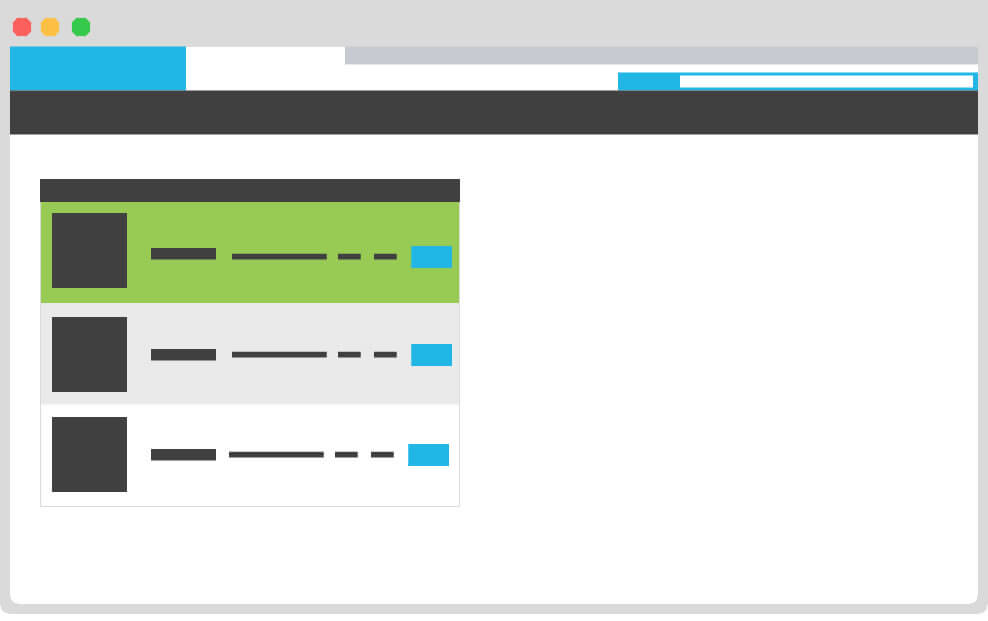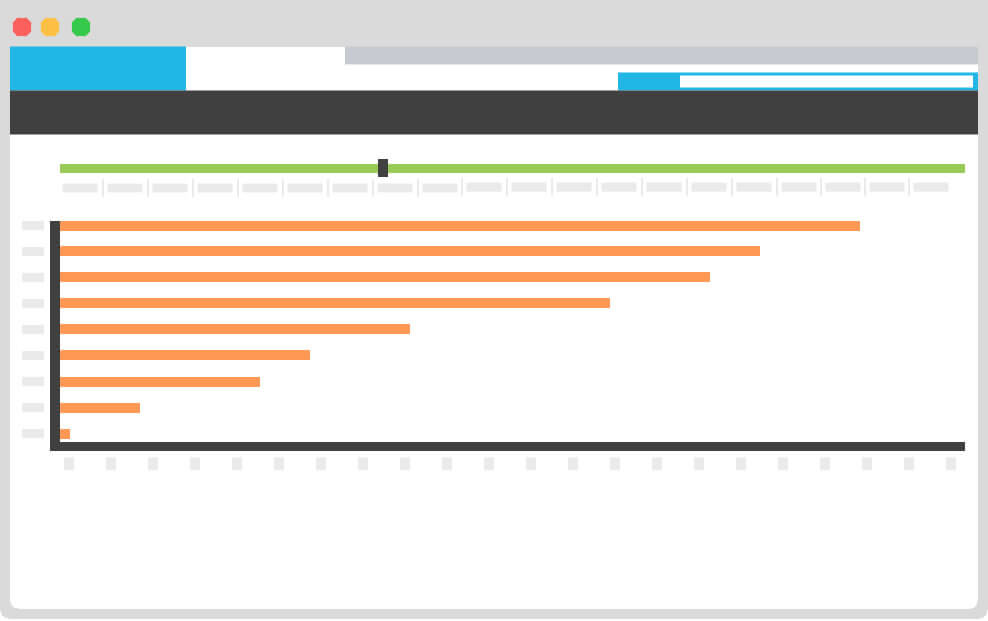 Analytics & Reporting Features
With a Freewebstore store you get an abundance of data and reports. So you can keep a real-time eye on your empire and see how your store is performing minute by minute.
Track data such as visitors, page views, popular products, product searches, hot categories, biggest referring websites and much more. See when and how often your store is crawled by those magical mystical search engine spiders such as GoogleBot, YahooSeeker and BingBot.
We also show you all your search engine visits. So you can see which visitors come to your store from which search engines and you can even see what they searched for. As if that wasnt enough we also give you detailed sales graphs so you can see how your profits are growing over time!
Miscellaneous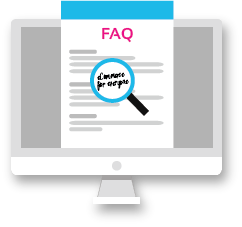 Here to Help
Support
Here at freewebstore we pride ourselves on our brilliant support offered to all customers on all packages.
Worldclass support from the people who built it.
99.99% tickets answered in 24 hours.
Help Guides
Video Tutorials
No Limits Store
API
The freewebstore API allows your store to grow beyond all your expectations. With the API you can gain programmatic control over your store and the possibilities are endless. Link your store to your new warehouse or your favoured courier or your fully automated picking, packing service. If you can think it up, you can acheive it with the freewebstore API. This makes freewebstore the ideal shopping partner for now and beyond. We will grow with you, from a home business to a multinational organisation.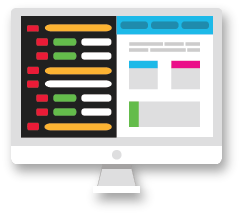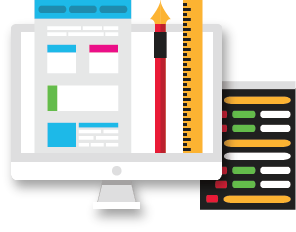 Build your very own
Store Builder
For the creatively gifted we have the freewebstore Store Builder! Freewebstore have hundreds of designs but some users may want to create their very own. Use the freewebstore Store Builder to build your perfect store design from the ground up to your exact specifications. Get full HTML and CSS access to create the store of your dreams. For advanced users only.
Future Proof
eCommerce moves pretty quickly. New ideas and technologies are tried and tested all the time. Whether it is deliveries by drones, robot-powered customer service, mind control product editing or blink activated checkout; freewebstore will be there to make your store bigger and better (with more lasers!). Trust us to guide you and let's see what the future brings.