Grow your store with

Shops
Freewebstore allows you to connect your Facebook Shop directly with your online store. Sell your products on multiple platforms with ease, and access over 1.7 billion active Facebook users.
Automatic product sync with your Facebook Shop Catalogue!
Available to eligible businesses all over the world!
Create a Store & Facebook Shop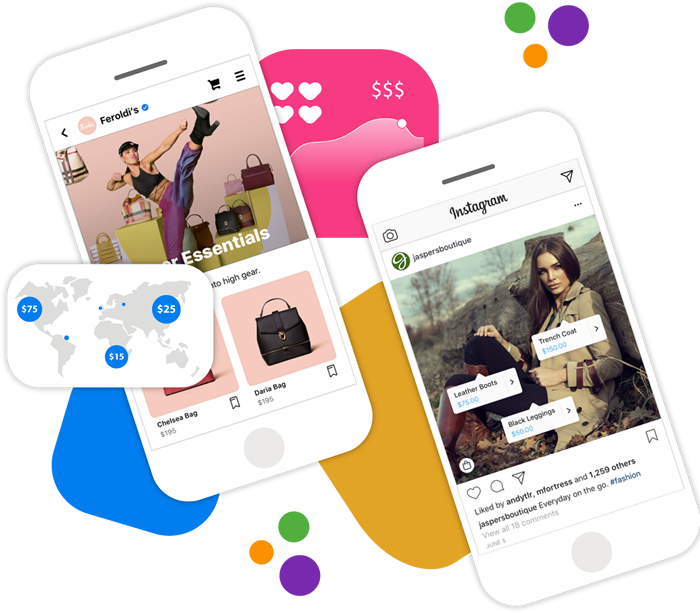 Customize & Design
Customize the look and feel of your Facebook Shop to match your online store.
Drive Sales & Conversion
Merchants experience higher conversions overall when selling on multiple channels.
1.7B
Reach 1.7 Billion Active Users
Facebook has a global reach with over 1.7 billion active users.
Start selling on Facebook & Instagram with

Shops
Facebook's solution allows you to quickly sync your products on your Freewebstore store to create catalogues and ads within your Facebook & Instagram accounts.
Design your shop
Customize your shop and collections to match your freewebstore branding.
Get global reach
1.7 billion Facebook & Instagram users can access your shop from your Facebook Page & Instagram Profile.
Drive discovery
Quick, and easy to set up - Setup your shop to appear on multiple platforms with the click of a button.
Communicate directly
Chat with potential customers directly through your Shop via Messenger & Instagram Direct.